posted by Custom Coatings, Inc. on July 18th, 2013
Tips for Stucco Success
Stucco is an aesthetic feature that has an outstanding texture and gives a home or business a great look. However, it is that same appealing texture that makes maintenance on the surface a challenge. Changing temperatures and weather tends to make stucco surfaces crack slightly over time. Those cracks allow dirt, leaves, mold, pollen and other environmental pollutants to potentially stain, discolor or even damage the stucco surfaces.
Here are 5 things that you can do to help keep your stucco in great condition:
If you see dirt or leaves on the exterior walls simply wash away these mold carriers
For cracks in the surface of the walls, clean and dry the area and then fill in the cracks
If there are openings where surfaces join trim, windows, doors etc… clean and dry the area then fill in the openings
Make sure your gutters are clean so that the rain doesn't run down the wall of your home, the rain water can carry mold spores, mildew and other things from the leaves that can stain the stucco surface
If the flashing is damaged around the doors, windows or chimneys repair or replace them to create a tight seal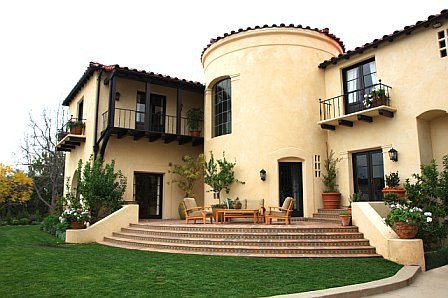 Eventually you'll want to refresh the color of the stucco and the possibilities are inspiring. Whether you decide on a bright color, fresh white, or an earth tone; your choice should suit your personal style. Make sure that the stucco is prepared for painting at the very least that would involve cleaning all surfaces, repairing damaged areas, removing loose material, and sealing minor cracks with a textured elastomeric caulk to match the existing texture. However, severe stucco damage may require more extensive repairs.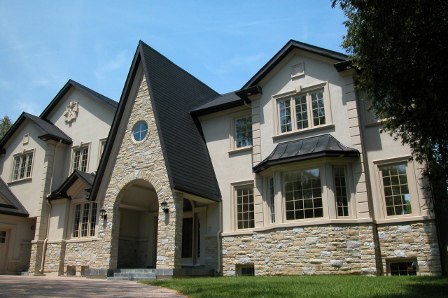 If you're interested in recreating the beauty of your stucco give Custom Coatings Inc a call at 828-326-0953 for a free, no obligation estimate.