posted by Custom Coatings, Inc. on December 20th, 2017
Understanding the Costs of Commercial Roofing Maintenance
Preventative commercial roofing maintenance is like exercise and eating right. Everyone agrees they should do it, but not everyone does. Yet preventative roof maintenance is very important, especially when compared against total replacement costs and the costs of lost business or inventory. Roofing systems are expensive, so it makes sense to maintain it periodically and proactively to maximize your investment.
In this blog, we will look at the steps for assessing the potential for commercial roofing maintenance, briefly examine the pros and cons of different maintenance options and how Custom Coatings can help you plan and care for your roofing system.

Assessing Your Commercial Roof
A commercial building's roof can degrade from a variety of causes, including normal material aging, pollution, extreme heat, wind, rain, ice and snow loads, building movement or settling, improper design; and natural disasters. For the most accurate feedback about your facility's roof, assessments must be performed by an approved, certified roof inspector. Certified inspectors know what to look for and have the technical understanding of roofing systems.
Additionally, facility managers should keep records and photos of rooftop repairs and any other modifications to the roofing system. Records should cover items like: repair materials, time and labor costs; emergency storm repairs that fixed leaks; inventory damage and building damage repairs. Reviewing these records prior to a roof assessment can highlight potential problem areas or the need for mandatory improvements.
The parameters of a thorough roof assessment include:
The roofing materials themselves, including the deck, insulation and weatherproofing membrane
Accessories like flashing, drains, downspouts and collectors
The condition of sealants around each penetration through the roof membrane – such as vents, piping or HVAC equipment
Installation methods – meaning how all of the key roof components were designed, constructed, sealed and repaired over time
As mentioned above, certified roof inspectors know what to look for during a roof assessment, including:
Visual inspection of the roof for overhanging tree limbs, vegetation, trash, mold or loose objects that clog drains, gutters, downspouts, scuppers or penetrate the roof membrane
Visual and tactile inspections of any membrane defects, like punctures from rooftop traffic or debris, split seams, and standing water
Using a pick tool along every seam to expose loose seams that are not otherwise visible to the naked eye
Using roof coring (taking a small core cutout from the roof) or infrared scanning to determine the extent of water intrusion if signs are found
The inspector documents the progress of roof deterioration or, after repairs or coring, show the condition after the repair. Basically, the roof and exterior components should have a detailed written and photographic record that tracks its condition over time
At the end of the assessment, the inspector develops a list of recommended repairs or upgrades in order of severity or urgency
Accurate roof assessments enable facility managers to make informed decisions on how to prioritize roof repairs and provide critical data on the condition of roof components. In general, if cumulative roof repair costs equal the estimated cost of roof replacement, it is a more cost-effective investment to replace the roof. Managers must balance this against exceptional factors, such as severe storm damage, extreme dry or wet weather conditions, or new technologies that improve energy efficiency or lower maintenance costs and insurance rates.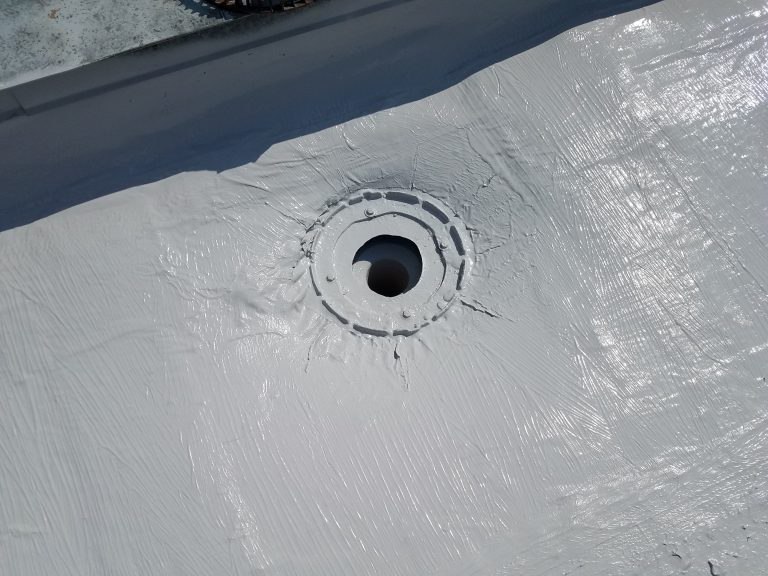 Basic Commercial Roof Maintenance Plans
Ultimately roof maintenance boils down to one of three general categories.
Doing nothing – This "set it and forget it" plan is short-sighted. It eventually requires a complete roof replacement – often far sooner than necessary.
Doing only the minimum – Changing the oil in your car is better than not changing it at all. Yet there is so much more to automotive maintenance. Roof maintenance is of the same thread. Annual inspections, making repairs to flashing and repairing large blisters or any significant membrane defects where necessary will help extend the life of your building's roof. However, this still falls short of the full benefits of a comprehensive maintenance plan.
Using a proactive, preventative maintenance plan – With regular application, proper repair and maintenance will extend a roof's performance life for many years. Although "your mileage may vary" based on the conditions faced by your facility's roof, preventative commercial roofing maintenance is proven to add years of useful life to any roof, anywhere. It often includes replacement and repair of failing flashing; leak repair, removal, and replacement of damaged roofing and insulation and the application of a high-performance waterproofing system by roof coating contractors.
How Custom Coatings Can Extend the Life of Your Commercial Roof
Protecting and maintaining your commercial roof begins by working with the experts. Custom Coatings' long-tenured employee craftsmen are talented, dependable and respected full-time members of the team, not contractors. They are fully screened, qualified professionals from a drug-free workplace with initial and ongoing drug testing for your peace of mind.
Custom Coatings uses only a state-of-the-art commercial roof coating restoration system, installation methods, maintenance practices, and equipment. Foremen ensure jobs are completed on budget, on schedule and finished right the first time. Safety comes first on every job, period. Our employees receive thorough safety training to protect themselves, you and your facility. Lastly, no surprises. At Custom Coatings, we provide clients with clear, detailed proposals and maintains excellent communications throughout your roofing project until it is completed.
With our extensive experience, Custom Coatings is ready and able to tackle the toughest roof coating jobs or maintenance on any building, structure or equipment.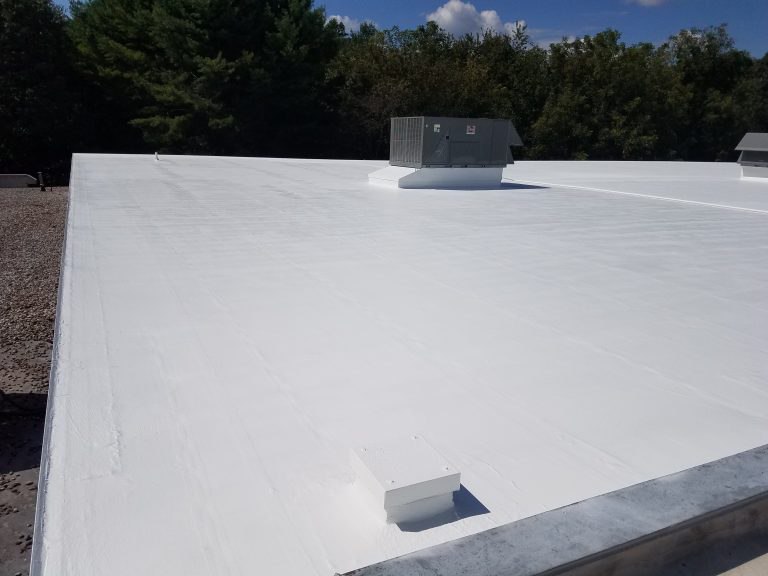 Commercial Roofing Industries Served
Custom Coatings serves a wide range of clients across the public and private spectrum. We have successfully completed roof coating applications and preventative maintenance plans on commercial retail and industrial buildings, healthcare facilities, corporate offices and headquarters, government and education buildings, hospitality properties and private residences.
Custom Coatings Inc., is an industry leader in commercial roofing maintenance, coating applications and commercial, residential and industrial painting. Our coatings work on virtually any type of roofing material. Established in 1991 by President Joe Brindle, Custom Coatings has worked for over 26 years providing high-quality work, expertise and superlative service to their clients. Contact us today to set up your preventative commercial roof maintenance plan or your next commercial roof coating project.